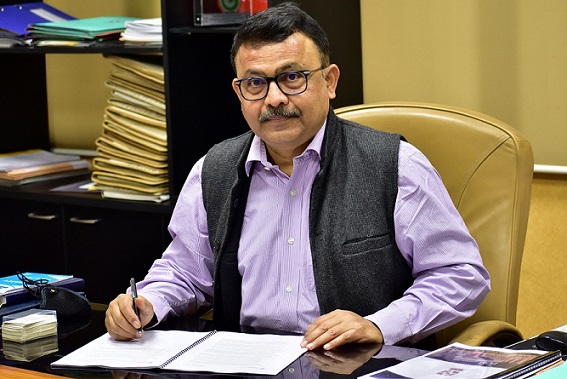 Aspiring development management professionals!

Development Management Institute (DMI), Patna invites participants to join the two-year Post-Graduate Programme in Development Management (PGDM) designed to empower grassroots communities and stakeholders in participatory governance and management of resources, institutions and enterprises for enhancing livelihoods and to usher in sustainable development.
Through a unique blend of interactive classroom sessions and experiential learning, the curriculum of PGDM course promotes perspective building and learning in foundational, functional, and general management. Further, integrative courses covering Strategic Management, Sectoral Studies and Social Sciences across five classroom terms and experiential field-based learning phases – Development Immersion, Enterprise Learning and Management Internship – provide opportunities for reflection, validation and assimilation of classroom learning by doing
The PGDM is taught by a faculty team equipped adequately with domain expertise and experience. Opportunities to interact with eminent development practitioners and distinguished academics help participants to inculcate values of excellence, integrity, innovation and praxis. Joining the PGDM Programme exposes participants to a host of community, civil society, business and government organisations associated with DMI in a variety of mutually enriching and learning engagements. On successful completion, career opportunities as development management professionals await the participants, with significant opportunities to contribute to societal transformation.
To embark on a road less travelled and to co-create newer pathways to the greater common good, the admitted participants have to rise within and rise above, through enlightened self-interest and an abiding commitment to human development. We welcome you to apply for admission to DMI and make the best use of this opportunity to pursue a uniquely designed course in Development Management that prepares the participants for highly rewarding and deeply satisfying careers as development managers, professionals, and leaders.
With best wishes,
Debiprasad Mishra
Director