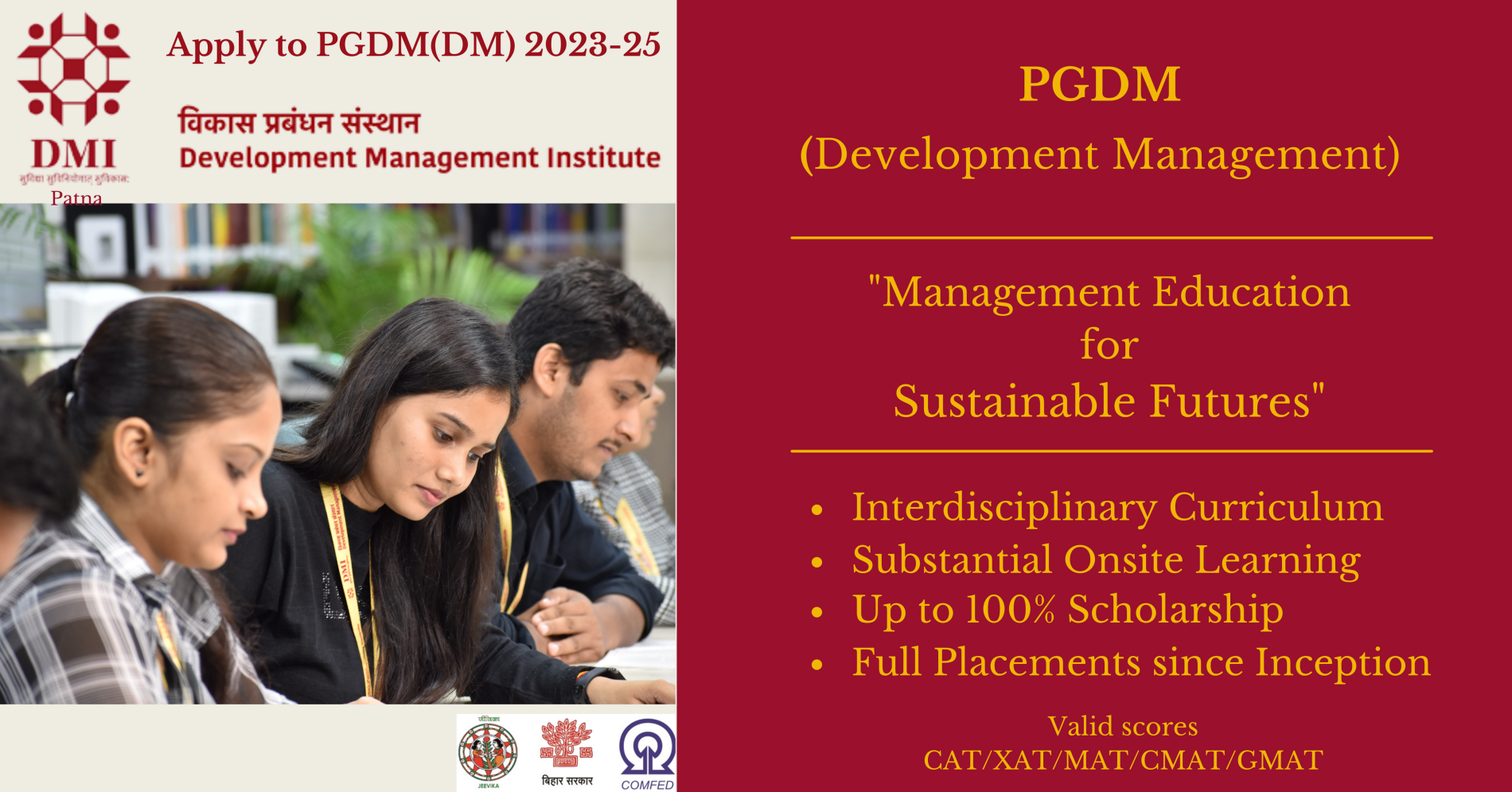 Sustainable Development envisions striving for the greater common good, promoting goodwill, the balanced pursuit of individual and collective gains, ecologically harmonious and inclusive growth, and fulfillment of aspirations of all human beings. The synergetic functioning of Government, Business, Civil Society, and Community Organisations complementing and supplementing each other would be a great enabler for achieving Sustainable Development Goals (SDGs).
DMI views the Sustainable Development Goals as an opportunity to address in a holistic manner, the current development challenges such as widening inequalities; social, political and economic marginalization; and environmental degradation exacerbated by climate change.
The progressive realization of

(i) Social well-being of all within global environmental constraints;
(ii) Distributive justice in relation to employment, income, and access to resources and services; and
(iii) Gender and inter-generational equity, remain the key concern and requires immediate attention.
DMI recognises the fact that the need for professional management and good governance is far more than the currently available resources to meet the Sustainable Development Goals.
Post - Graduate Programme in Development Management (PGDM Program)

The Management and MBA aspirants pursue a two-year, fully residential, Post-Graduate Programme in Development Management (PGDM) which aims at preparing its graduates to achieve:

a) Personal growth through perspective building and interactive learning from foundational, functional and integrative courses, enriched by experiential learning and reflective dialoguing processes; and
b) Transformation into Development Management Professionals through exposure to contextual realities during experiential learning spread over three phases – Development Immersion (DI), Enterprise Learning (EL) and Management Internship (MI), requiring course participants to stay and work at development sites on live projects.
The applications for the admissions to the PGDM program begin in October of every year.
"Management Education for Sustainable Futures"
Click here for  eligibility, fee-structure, course structure, scholarships, selection criteria, and placements.