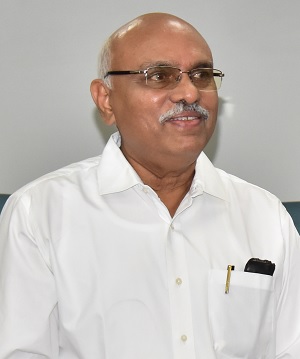 Chairman's Message
Development Management Institute (DMI) has been established as an empowering educational institution, to fulfil the vision of sustainable development across India, particularly by empowering the poorest. Building on past learning, DMI seeks to be an Institute that will build and impart new kinds of capacities proactively to address current needs and potential challenges. DMI stands at the crossroads of existing discourses on development concepts, theories and practices, current implementation strategies and challenges, and project execution expertise.
Quality development management professionals are required in large numbers to help use human, financial and other resources to achieve outcomes that encompass the 17 Sustainable Development Goals (SDGs) set by the United Nations for transforming the condition of poor and weaker sections the world over. Achieving the SDGs requires a synergetic alliance among multiple stakeholders in the society: The State, Markets, Civil Society and Community. Such an endeavour also requires extensive competency creation, efficient resource management and effective governance at all levels. This year's award of the Nobel Prize in Economics to Prof. Abhijit Vinayak Banerjee - who, incidentally, visited DMI in December-2018 - Esther Duflo and Michael Kremer recognises centrality of urgently reducing global poverty and the need for innovative approaches to research and improvement in the design and delivery of poverty alleviation programmes.
Established with the active support of the Government of Bihar, Bihar Rural Livelihoods Promotion Society (BRLPS), and COMFED, as an academic institution of excellence, integrating participation, governance and management, DMI's mission is to empower grassroots for sustainable development.
With Best Wishes,
RJM Pillai
Chairman, Board of Governors